Organic Uncontaminated Oats 500g by GLORIOUSLY FREE OATS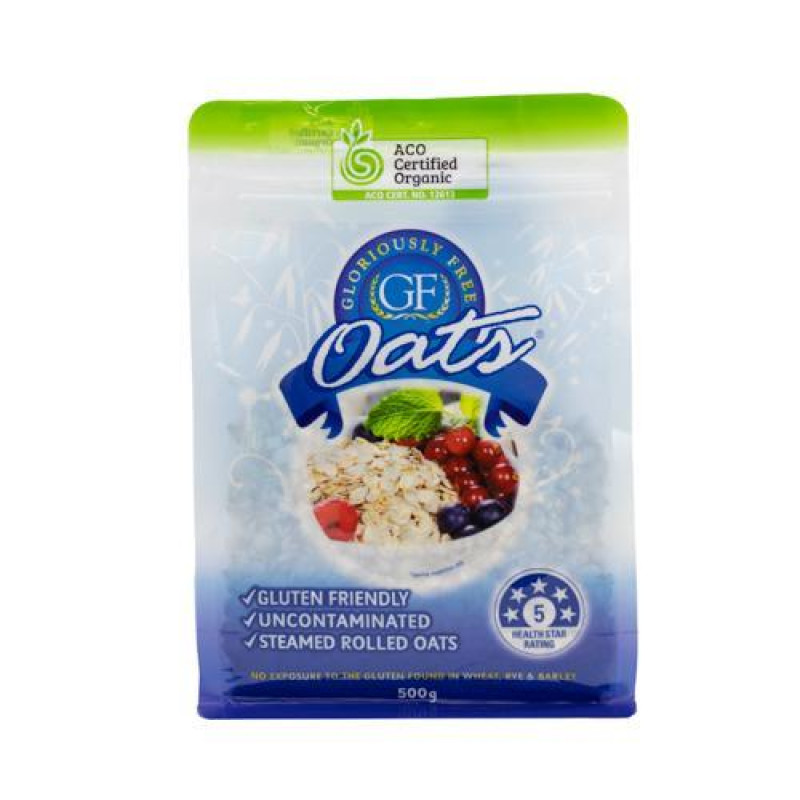 Our GF ORGANIC OATS are sourced from farmers in the USA who received certification to call these oats gluten-free oats in 2007. Here in Australia, we can't call them gluten-free oats due to current labelling laws even if they test to nil gluten.
GF Oats are uniquely grown and processed in certified organic facilities that are free from the contamination from the gluten found in wheat, rye, spelt and barley grains. Using a heritage seed these oats have a unique roasted creamy flavour that comes from their unique shelf stable mill processes and production line that is free of the top 8 allergens.
Ingredients: 100% ACO Certified Organic Steamed Rolled GF Oats.