Pomegranate Molasses 250ml by CHEF'S CHOICE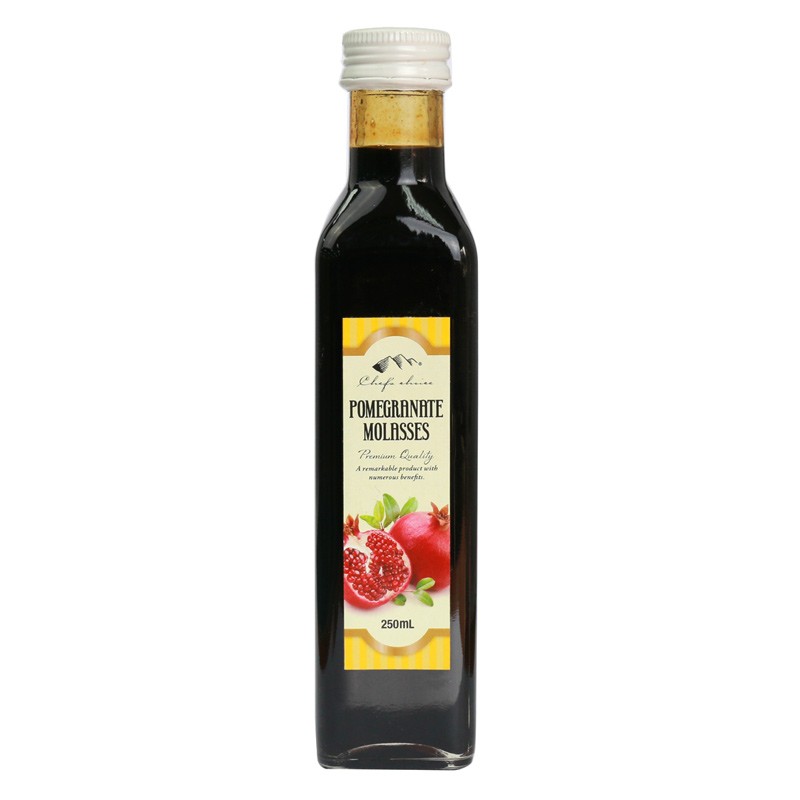 Chef's Choice Pomegranate Molasses is a unique, thick tarty condiment used to prepare marinades, vinaigrettes, dressings and dips. It imparts wonderful flavours to casseroles and stews and can be added to tea, on ice cream or sorbets.
Ingredients: Concentrate Pomegranate Molasses, Salt, Extract Fruit, Water, Citric Acid, Caramel Colour (E150d).