Rose Adore Rose Water 100ml by FREE SPIRIT GROUP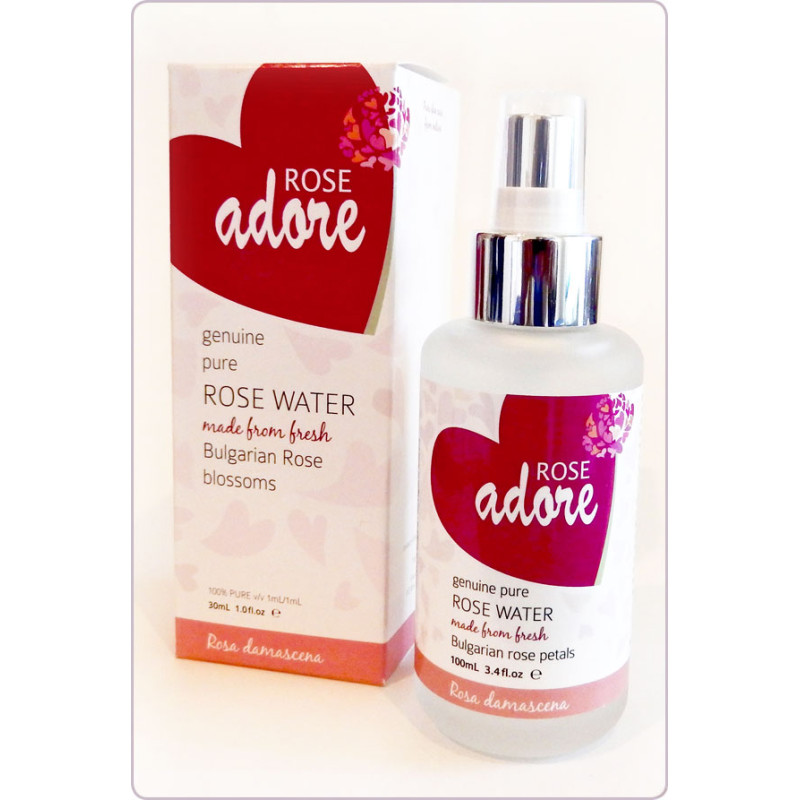 Made from thousands of Bulgarian rose blossoms that are freshly picked by hand in the early hours of the morning before the dew has had a chance to set which are then delicately steam distilled to produce this natural mist that will absolutely love your skin. Rose Adore Rose Water is an exquisite thirst quencher for all skin types.

Unlike most commercial rose waters, Rose Adore Rose Water is specifically produced as a natural rose water. It is not a secondary by-product of the rose oil distillation process and is not enhanced by the addition of artificial fragrances or any other synthetic ingredients. This is the genuine article.
Wickedly delicious with its delicate yet high spirited aroma, this purely natural product is filled with nourishment. Skin loving antioxidants help revitalise, restore and protect the skin from signs of ageing.
Rose Adore Rose Water may be used to freshen and rehydrate skin that has been compromised from overexposure to drying elements such as heat, sun, wind and air conditioning. Delightfully refreshing and cooling, it is ideal for all the body and makes a perfect rejuvenating travel companion.
Rose Adore Rose Water maintains the pH balance of the skin so is beneficial and wonderfully appropriate for all skin types. It will gently soothe sensitive and irritated skin, balance and cleanse oily skin, renew, soften and tone mature skin and replenish, adding radiance, to normal skin.