Scalp Serum Hair Growth Treatment 50ml by NOOSA BASICS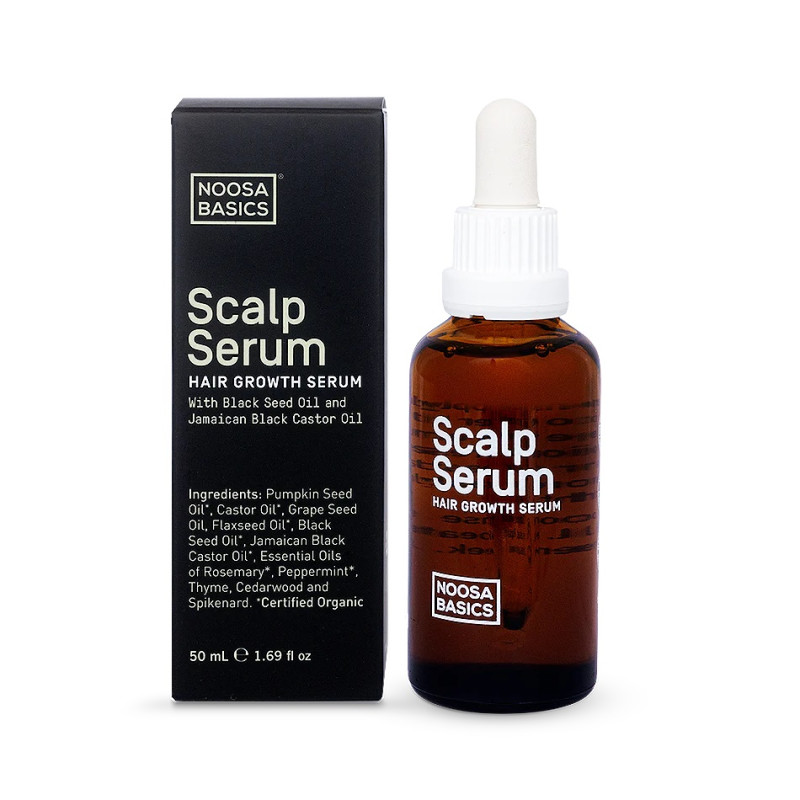 HAIR GROWTH TREATMENT Ayurvedic oil blend to stimulate hair growth.
Unique combination of carefully selected organic oils to promote blood circulation and strengthen the roots of your hair. Castor oil has been known as a natural alternative to promote hair growth for thousands of years. It is packed with fatty acids and nutrients and contains antibacterial and anti fungal properties that promote a healthy scalp.
This product is undiluted, preservative-free and vegan.
• NO HIDDEN NASTIES
• FRAGRANCE FREE
• PALM OIL FREE
• CRUELTY FREE
• VEGAN
Handcrafted in Noosa - Australia in small batches on a weekly basis to ensure freshness.
We use organic, raw materials sourced from Australian suppliers.
Ingredients: Pumpkin Seed Oil*, Castor Oil*, Grapeseed Oil, Jamaican Black Castor Oil*, Black Seed Oil, Essential Oils of Rosemary*, Peppermint*, Thyme, Cedarwood and Spikenard.
*Certified Organic