Sphagnum Moss Disinfectant 500ml by TRI NATURE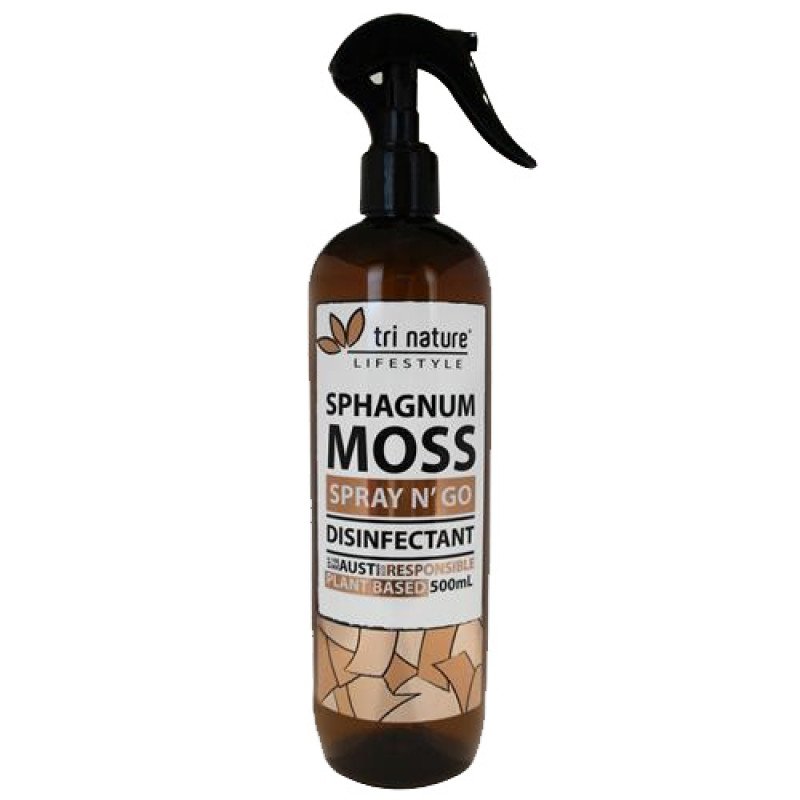 A Gentle yet powerful disinfectant/cleaner with a delightful spearmint and musk fragrance.
Disinfects all hard surfaces quickly and completely.
Ensures no contaminations are left on which bacteria can regenerate.
This innovative product re-odourises all treated areas, leaving a gentle fragrance of natural spearmint and musk seed.
Highly efficient anti-bacterial formula that offers quick and easy disinfection.
Ingredients: Water (Aqua), Fatty Alcohol Ethoxylates, Lauryl/Myristyl Dimethyl Benzyl Ammonium Chloride, Fragrance, Tetrasodium Dicarboxymethyl Glutamate, C.I.74180