Supercharged Food For Kids by LEE HOLMES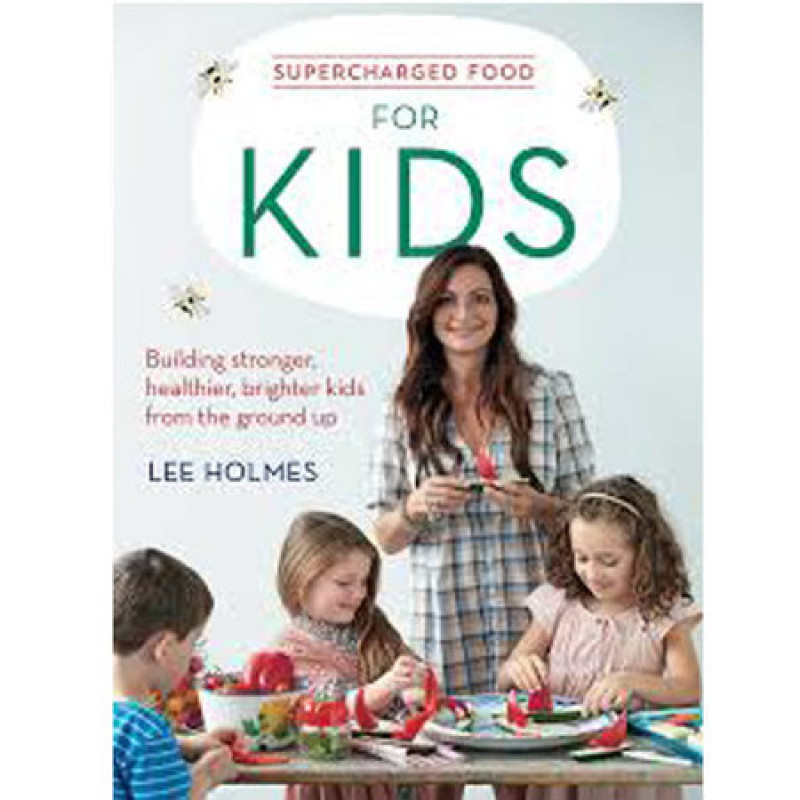 Packed full of nutritious and tasty recipes your kids will love, Supercharged Food for Kids by Lee Holmes features alternative versions of classic family favourites from breakfast to dinner, like pizza, macaroni and cheese, nuggets and muffins, to help encourage healthy eating habits from childhood onwards.
With lots of tips and guidance for busy families, this handy cookbook includes suggestions for the grocery shopping list, stress-free school lunch ideas and even advice on how to cook for various food allergies and intolerances. Each recipe focuses on creating wholesome and fresh meals that taste great but are good for tiny tummies and minds too, with recommendations on how to remove sugar and processed food from your children's diets as well as tips on how to sneak in those greens!