Organic Tahini Hulled 375g by CARWARI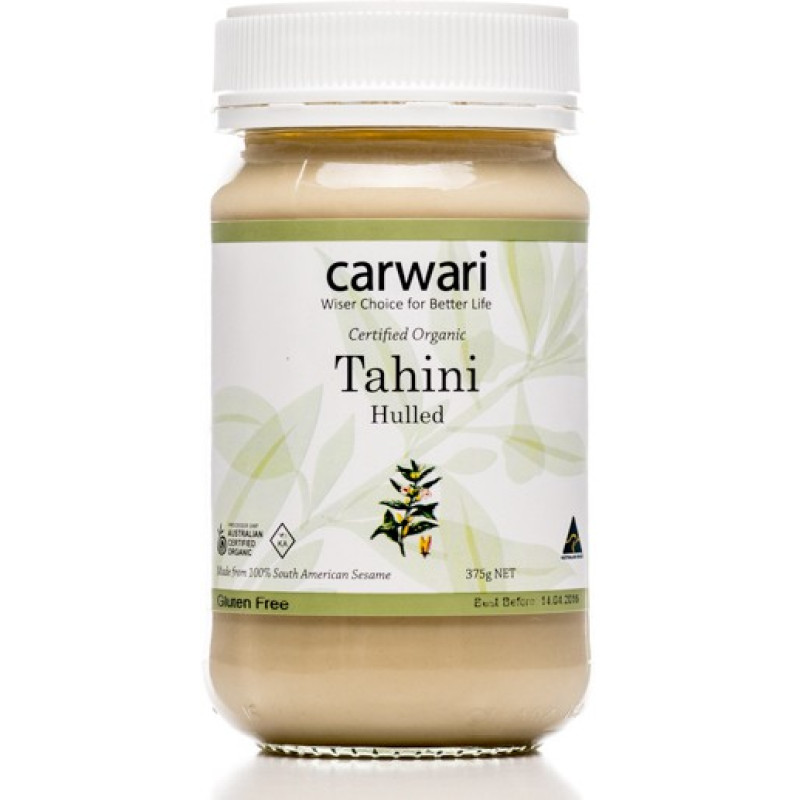 Carwari Organic Hulled Tahini is slowly stone-milled and tastes creamy and lightly sweet. As sesame seeds are already hulled, the colour is a bit more whitish than unhulled tahini.
This product is best for (not limited to) Shakes, Ice creams, Desserts, Spread with honey, Dressings & Sauces, Asian & Middle Eastern dishes.