Volumiser Conditioner 500ml by WILD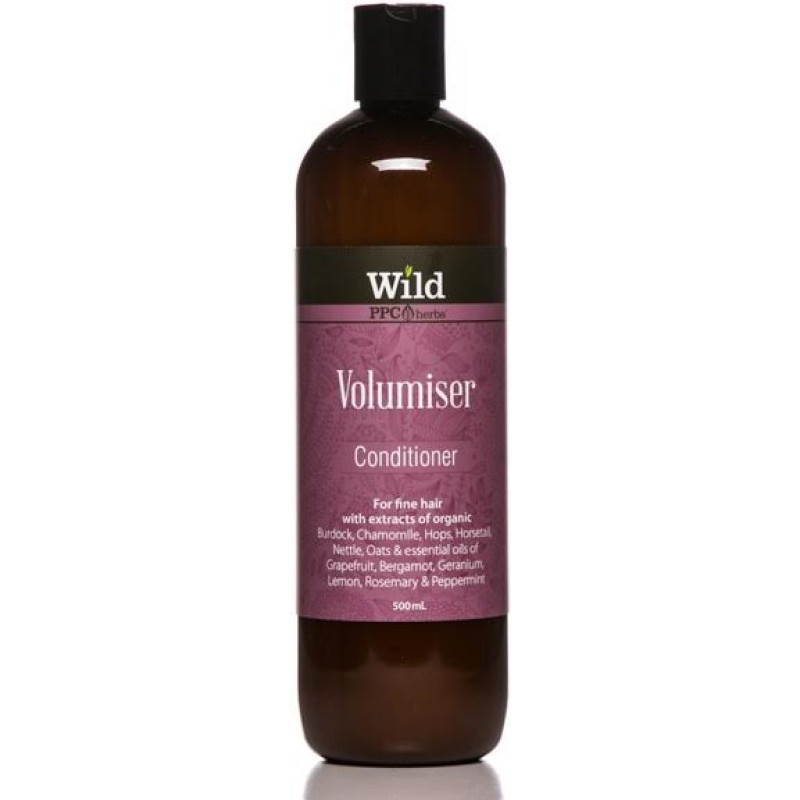 The Volumising conditioner coats the hair cuticle and holds moisture to the hair without leaving the hair feeling greasy or heavy. The organic extracts of Chamomile and Hops calms an irritated scalp and leaves the hair softer and shinier. Nettle can reduce hair loss due to its ability to increase the micro-circulation of the skin. While the essential oils of Bergamot, Geranium and Grapefruit help balance sebum production and clears congestion of an oily scalp.
Ingredients: Water, Cetearyl alcohol, Behentrimonium Metosulfate, Polyquaterium-7, Glycerin, Hydrolyzed Soy Protein, Dimethicone, Cyclomethicone, Glyceryl Stearate, Caprylyl Glycol, Phenoxyethanol, Burdock, Chamomile, Hops, Horsetail, Nettle, Oats, Grapefruit, Bergamot, Geranium, Lemon, Rosemary and Peppermint.