Fenugreek Seed Whole 70g by HERBIE'S SPICES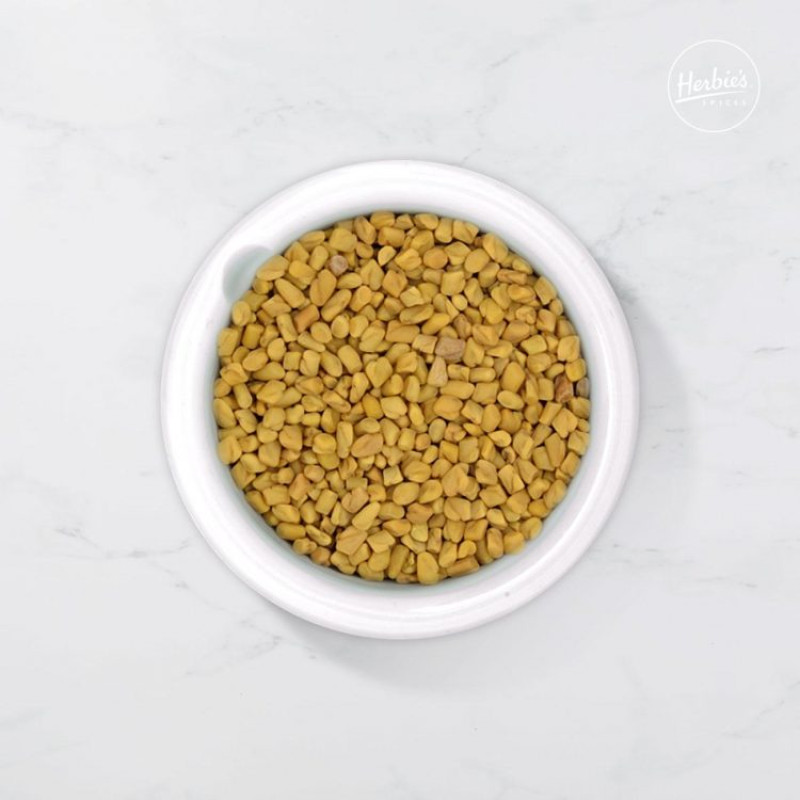 Dry roast or fry in oil at the beginning of making a curry. Adds a distinct nutty flavour.
Other Common Names:
Methi, Bird's Foot, Cow's Horn, Greek Hayseed. Botanical Name: (Trigonella foenum-graecum).
Description & Use:
This member of the legume family looks like a miniature bean pod when growing. The leaves (also referred to as Methi) and seeds are used in cooking, imparting a distinctive sharpness to curries and vegetable dishes. Fenugreek seeds are an important ingredient in Panch Phora, the Indian seed blend that is fried in oil at the commencement of making a curry.
Produce of India Packed in Australia.