Miso & Brown Rice Instant Noodles 60g by NUTRITIONIST CHOICE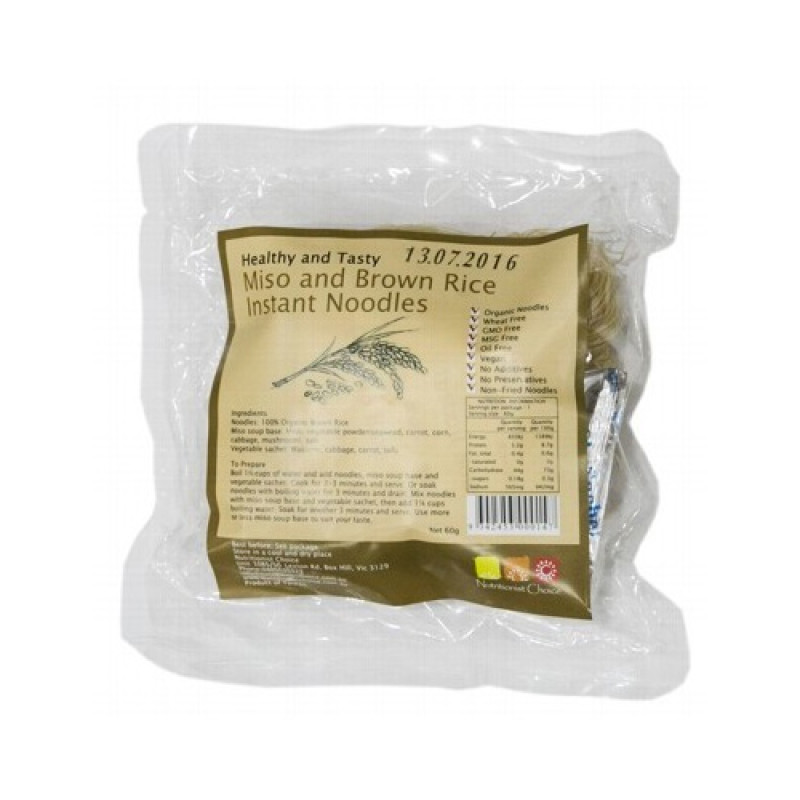 A single serve of brown rice noodles, a miso soup base and vegetable sachet to add, they're perfect for a quick lunch or snack. As well as being gluten & dairy free, they're oil, preservative, additive & MSG free, vegan and organic! Healthy & delicious!
Ingredients: Noodles: 100% organic brown rice Miso soup base: miso, vegetable powder (seaweed, carrot, corn, cabbage, mushroom), salt. Vegetable sachet: wakame, cabbage, carrot, tofu.