Organic Ghee 685g by SOL GHEE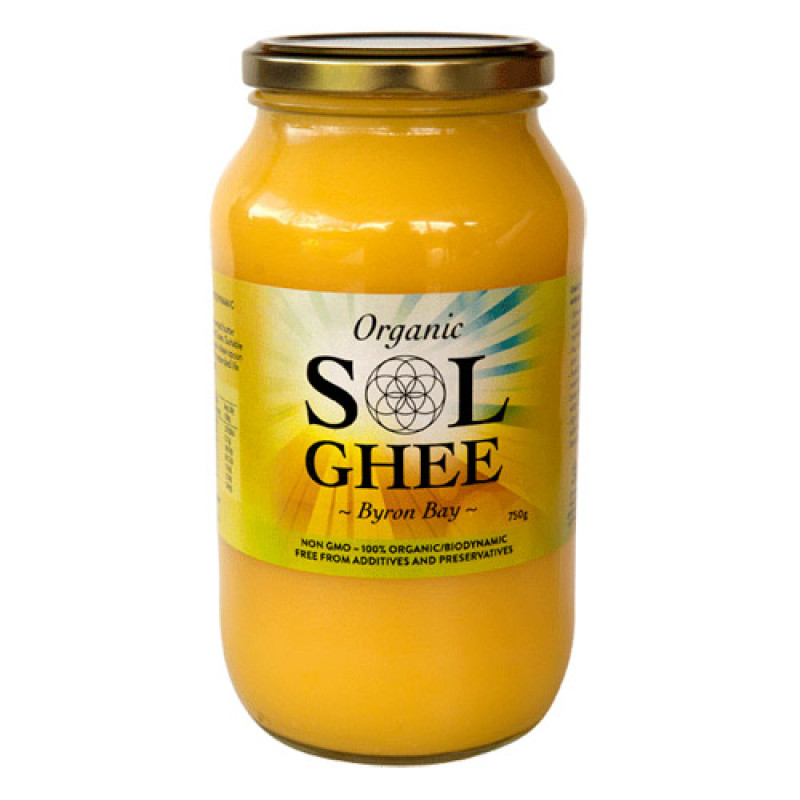 Made from 100% organic unsalted butter from Australian and New Zealand Grass Fed Cows. Ghee is a cooking oil (and butter replacement) perfect for frying, sautéing, baking (it doubles as a healthy spread) that promotes immune and digestive health. Used in Ayurveda for centuries to enhance the immune system, Ghee is thought to stimulate our digestive fire, aiding digestion and absorption of nutrients from our food.
Certified Organic. Non GMO.
No Additives or Preservatives.
Suitable for Vegetarian and Paleo diets.
Rich in Omega 3 & 9 fatty acids and Vitamins A, D, E and K.
Rich in CLA (Conjugated Linoleic Acid) an antioxidant with anti-cancer properties.
Helps maintain a Healthy Digestive Tract. Helps promote a Healthy Immune System. Natural anti-Inflammatory.
* Ghee is potentially dairy allergy free. Even though Ghee is made from butter, the milk solids and impurities have been removed so many people who are lactose or casein intolerant have no issue with ghee.
Ingredients: Certified Organic Unsalted Butter.