Umeboshi Plums 150g by SPIRAL FOODS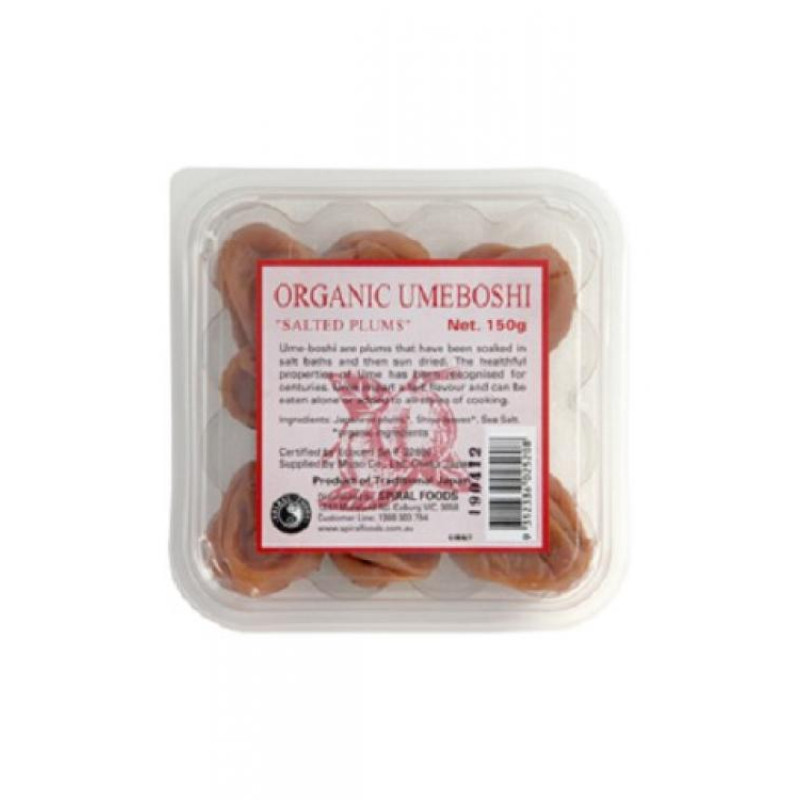 Ume Boshi, or umeboshi plums are a salty pickled plum that originated in China over 3000 years ago. Spiral organic umeboshi plums contain shiso leaves, which is added during pickling to impart a reddish colour and natural flavouring.
Ingredients: Japanese plums, shiso leaves, sea salt.