Black Cumin Seed Oil (Nigella Sativa) 100ml by FREE SPIRIT GROUP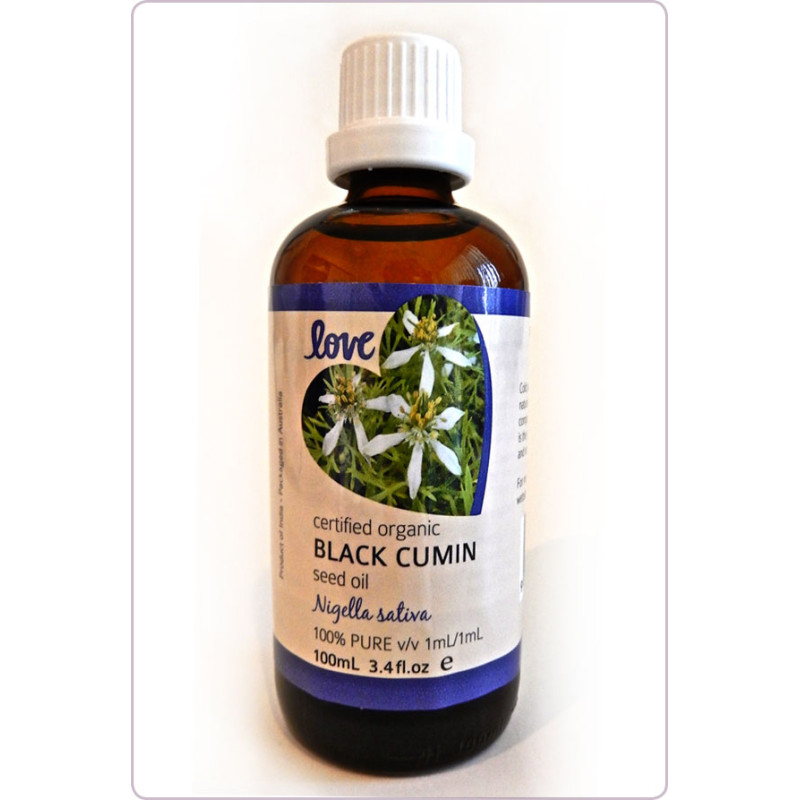 Black Cumin seeds have been used throughout history in the Middle East, the Mediterranean and India to keep people in good health for over 3,300 years.
The first reported discovery was in Egyptian Pharoah Tutankhamun's tomb whereby archaeologists confirmed that King Tut had a bottle of black cumin seed oil in his tomb for use in the afterlife. Cleopatra reportedly used black cumin seed oil for beautiful hair and skin and Hippocrates was known to have used it to assist with digestive and metabolic disorders.
Practitioners of Ayurveda and Chinese Traditional Medicine have also, for thousands of years, used Black Cumin seeds to treat an extensive list of mild to extreme health conditions.
Active Compounds:
The small black seeds contain over 100 known chemical compounds and yet some of the ingredients are still to be discovered and identified. The main active compounds in black cumin seed oil are crystalline nigellone and thymoquinone. The oil also contains beta sitosterol, myristic acid, palmitic acid, stearic acid, palmitoleic acid, oleic acid, linoleic acid, arachidonic acid, proteins and vitamins B1, B2 and B3. Calcium, folic acid, iron, copper, zinc and phosphorous are also present.
Black Cumin Oil's high content of phytosterols play an important role in maximising the body's health and wellbeing.
Instructions For Use
Love Black Cumin Seed Oil supports the entire body and can be used undiluted on the skin or taken as a food oil for general good health and overall wellbeing.
More is not better. Save your money as only 1 teaspoon a day will keep your body happy.
May be mixed with juice or honey to make more palatable.
Ingredients: Organic Black Cumin Seed Oil (Nigella sativa).
Origin: India