Cordyceps Mushroom 50g by TEELIXIR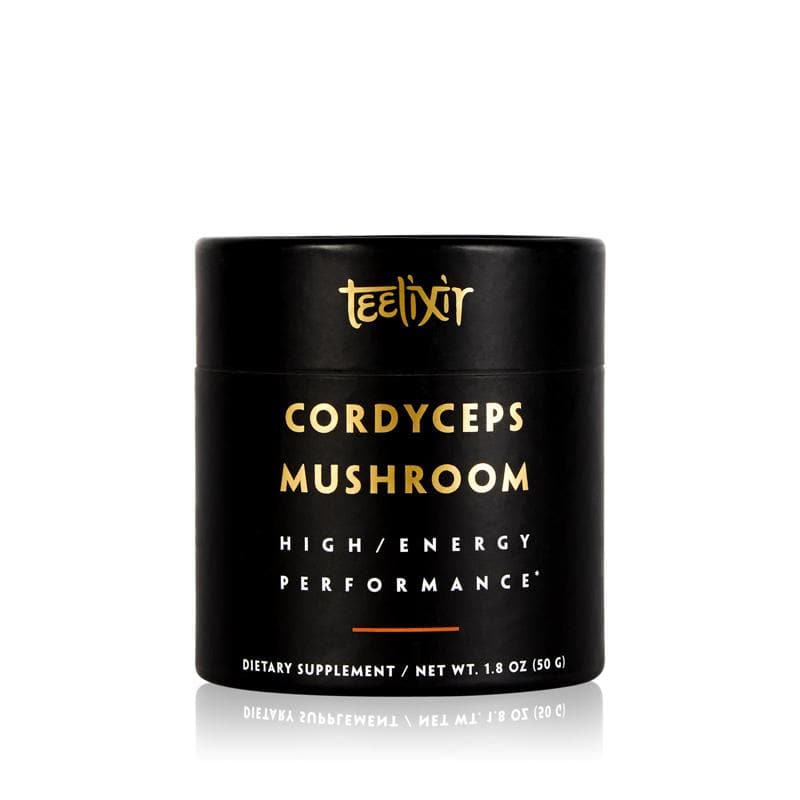 Cordyceps mushroom (Cordyceps sinensis) has a long history of use as a longevity promoting and life-enhancing superfood. Its broad range of benefits includes being a superb athlete's tonic for building physical strength and power, increasing vitality and mental energy, and boosting immunity and libido. Teelixir Cordyceps mushroom is 100% vegan.
Benefits of Cordyceps Mushroom:
Energy
Libido
Liver
Brain
Kidneys
Immunity
Hormones
Fitness
Performance
Boost Your Energy & Performance
According to the written record, Cordyceps has been used for over a thousand years in China and Tibet. It is one of the superstars in Chinese tonic herbalism. It has a powerful balance of both Yin and Yang energy and is therefore well tolerated by everyone and is safe to use over a long period of time.
Cordyceps is a potent lung, liver, and kidney Jing tonic that is known to increase brain power, vitality, mental energy, and strengthen the structural integrity of the body–the lower back, the knees, and the ankles. Cordyceps is highly revered by athletes for its ability to greatly improve performance, build physical power and strength, increase endurance, stamina and promote fast recovery.
Cordyceps is one of the best sexual tonics. It is commonly used for impotence, sexual malaise, and frigidity. Cordyceps is rich in polysaccharides (beta-glucans) compounds that provide potent immune-supportive power. Overall, Cordyceps is an extremely effective and powerful life-enhancing agent.
Ingredients: Cordyceps Mushroom 10:1 Dual-Extract Powder*
* ACO Certified Organic. Liquid fermented (vegan base medium) Cordyceps sinensis (CS-4) mycelium. No added grains, starch, or fillers.
Healthy Dose
We recommend starting with 1/2 tsp (1.7g) per day. If you are sensitive to herbs, you may want to start with 1/4 tsp. When your body feels ready, you can increase your dosage according to your daily needs. This extract is not heat sensitive.