Leatherwood Honey 325g by MIELLERIE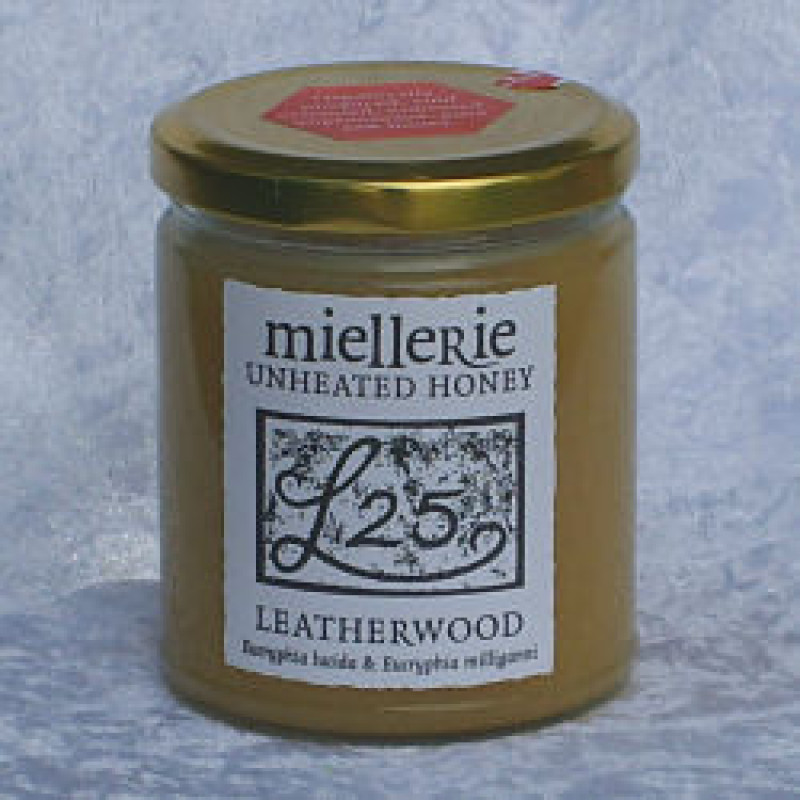 The Leatherwood, a gorgeous tree growing from the cold, deep rainforest of the world heritage wilderness of South-West Tasmania.
Her yield has flowed since Gondwanaland creating nectar of a distinctive flavour full of soft aromas like the sweet dew of the cold rainforest floor. Her four-petal blossom is a 'lotus of the air' where bees gather her nectar during the stillness of the hot summer time.

A colour seducing, A melting crystal, Full body of aroma, My mind dreams of life.
Ingredients: organically produced, cold extracted, unheated, unprocessed, pure raw honey.