Prunes 250g by BROOKE-KELLYS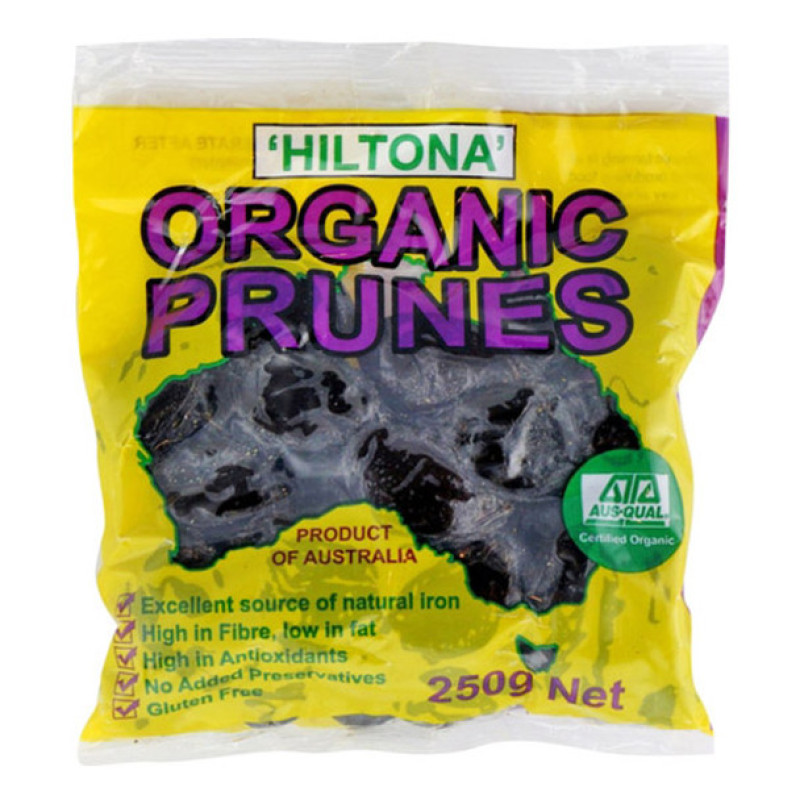 These Organic, Australian grown prunes are soft, sweet and loaded with goodness! Free of preservatives, sulphur and added sugar, they make a tasty snack or baking ingredient. These prunes have been rehydrated with water using a cooking process.
No GMO. Preservative & sulphur free. No added sugar or oils.
Ingredients: Certified organic prunes.