Sanazone Food Safe Odourless Disinfectant 500ml by TRI NATURE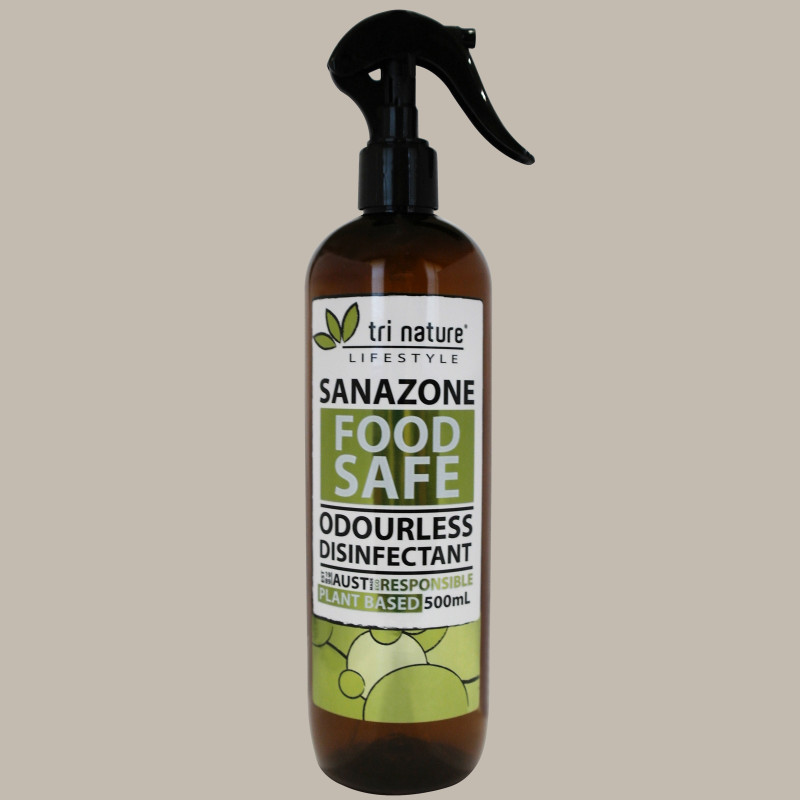 A food safe, odourless disinfectant for cleaning and sanitation of kitchen and food surface areas. Conforms with AQIS (Australian Quarantine Inspection Service) requirements for the cleaning and post cleaning sanitation of all domestic and commercial food surface areas.
Ideal for chopping boards, kitchen benches, sinks, fridges, and freezers.
Provides gentle yet powerful disinfection and cleaning for the entire home.
Suitable for professional use in nursing homes, medical, dental, veterinary and podiatry practices, hairdressing and beauty salons.
Ideal for asthma sufferers.
Ingredients: Water (Aqua), Fatty Alcohol Ethoxylates, Lauryl/ Myristyl Dimethyl Benzyl Ammonium Chloride, Tetrasodium Dicarboxymethyl, Glutamate, C.I. 19140, C.I.74180.