Camu Camu Powder 50g by LOVING EARTH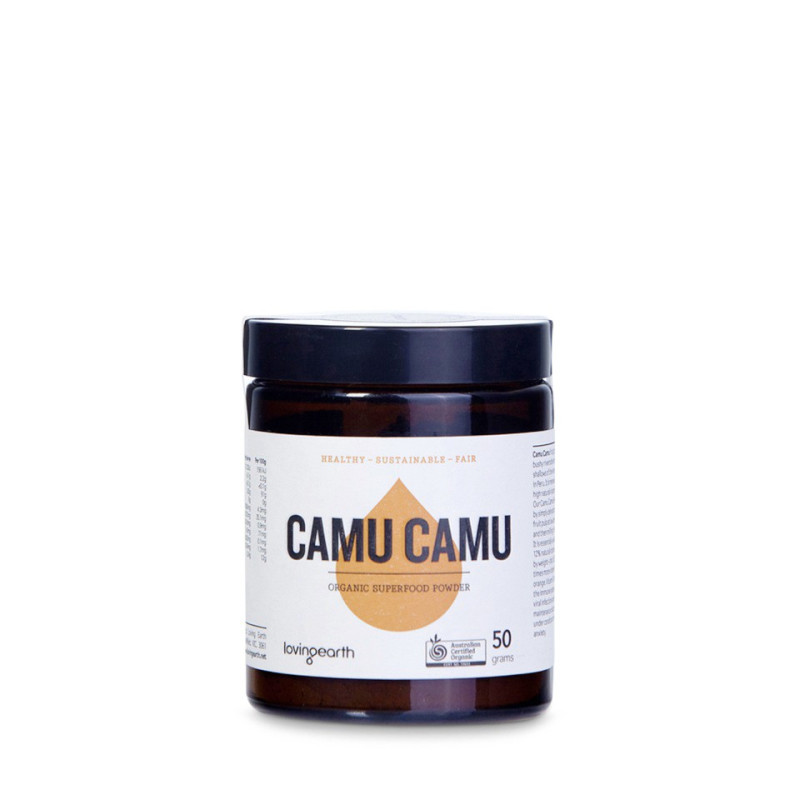 The camu camu tree grows slowly along the rivers of the Peruvian Amazon, and after some years puts forth a small purplish fruit prized by the local inhabitants for its immune system boosting properties. It's considered especially effective in combating viral infections, and it's also said to be beneficial to the brain, heart, skin, eyes and gums.
The fruit is traditionally enjoyed as a juice, and you can do the same by reconstituting a teaspoon of Loving Earth's Camu Camu Powder in a glass of water. With a flavour reminiscent of citrus, it also finds use in cooking and baking as a unique addition to citrus-based dishes and desserts.
Ingredients: camu camu.