Medium Curry Powder 50g by HERBIE'S SPICES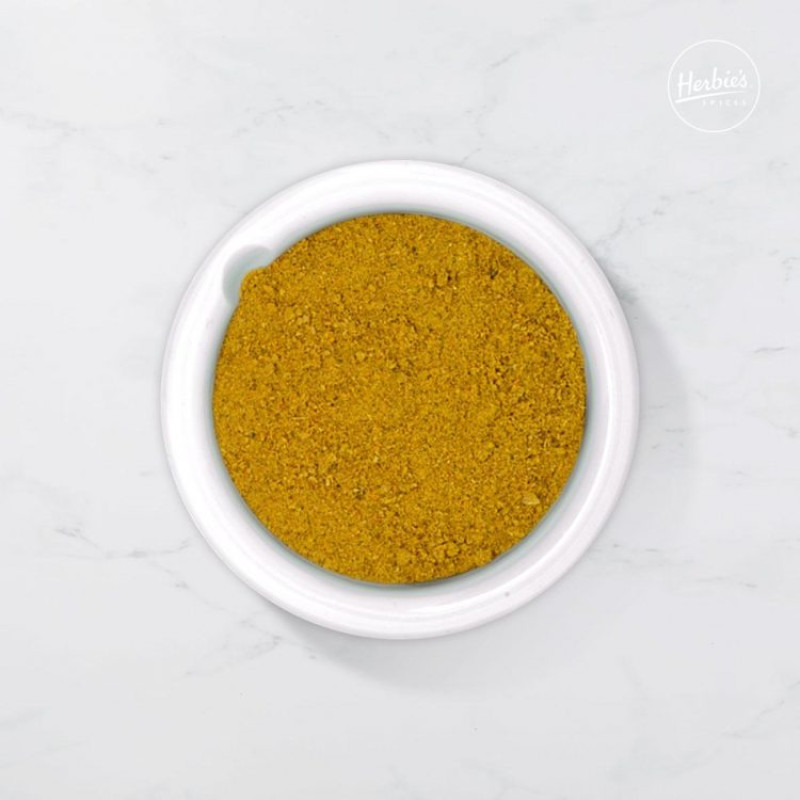 This Hemphill family recipe has been a favourite of cooks for over 55 years.
Description & Use:
Herbie's Spices Medium Curry Powder is a classic Madras-style of Indian Curry with a mid-range heat level. This curry is suitable for all recipes that simply state to "add x amount of curry powder". The following recipe is one Herbie makes on Saturdays for Sunday night dinner.
Blended and packed in Australia from imported and local ingredients.
Ingredients: Coriander Seed, Cumin, Turmeric, Fenugreek Seed, Ginger, Cinnamon, Chilli, Pepper, Cloves.